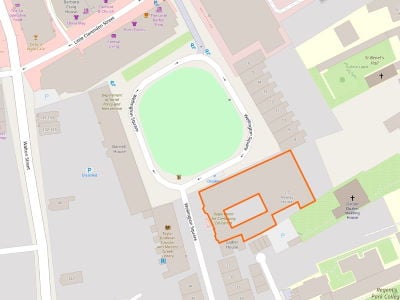 Date/Time
Date(s) - 14 Feb 2024
7:30 pm - 9:00 pm
Location
Rewley House
Registration
https://oxfordshire140224.eventbrite.co.uk/
Categories


Hossam-eldin Fawzy Hassan, Lead Technical Animator, Rebellion
The first part of the presentation will cover artistic, technical, techni-artistic and  creative aspects of the computer games industry. Hossam will then move on to explain the skills and approach needed for a career in the industry, with valuable information and references to follow that will guide the audience to the right path. This information will include industry standards; what software is being used by computer games professionals; alternative (free/available) software that can be used while learning; best practices and well known people and channels to follow to continue the learning journey.
About Hossam
Hossam has been in the computer games field since 2013 and is now working as a full-time manager and Lead Technical Animator for the leading Oxfordshire-based company Rebellion.
Hybrid Meeting
This event will be held both "in person" and "via Zoom".
"In Person" Logistics
The "in person" meeting will be held at our new meeting place: Rewley House, 1 Wellington Square, Oxford OX1 2JA. The meeting will commence at 7:30pm, and an assortment of light refreshments will be available beforehand. Please register for the event as usual using the Eventbrite link on the website or via MeetUp, where you will be able to indicate whether you are attending via Zoom or in person.
COVID-19
BCS is following government guidelines and we would ask attendees to continue to also follow these guidelines. Please go to https://www.nhs.uk/conditions/coronavirus-covid-19/ for more information, advice, and instructions.
Add to calendar:
iCal