Date/Time
Date(s) - 19 May 2022
7:30 pm - 9:00 pm
Location
Oxford e-Research Centre
Registration
https://oxf190522.eventbrite.co.uk/
Categories
No Categories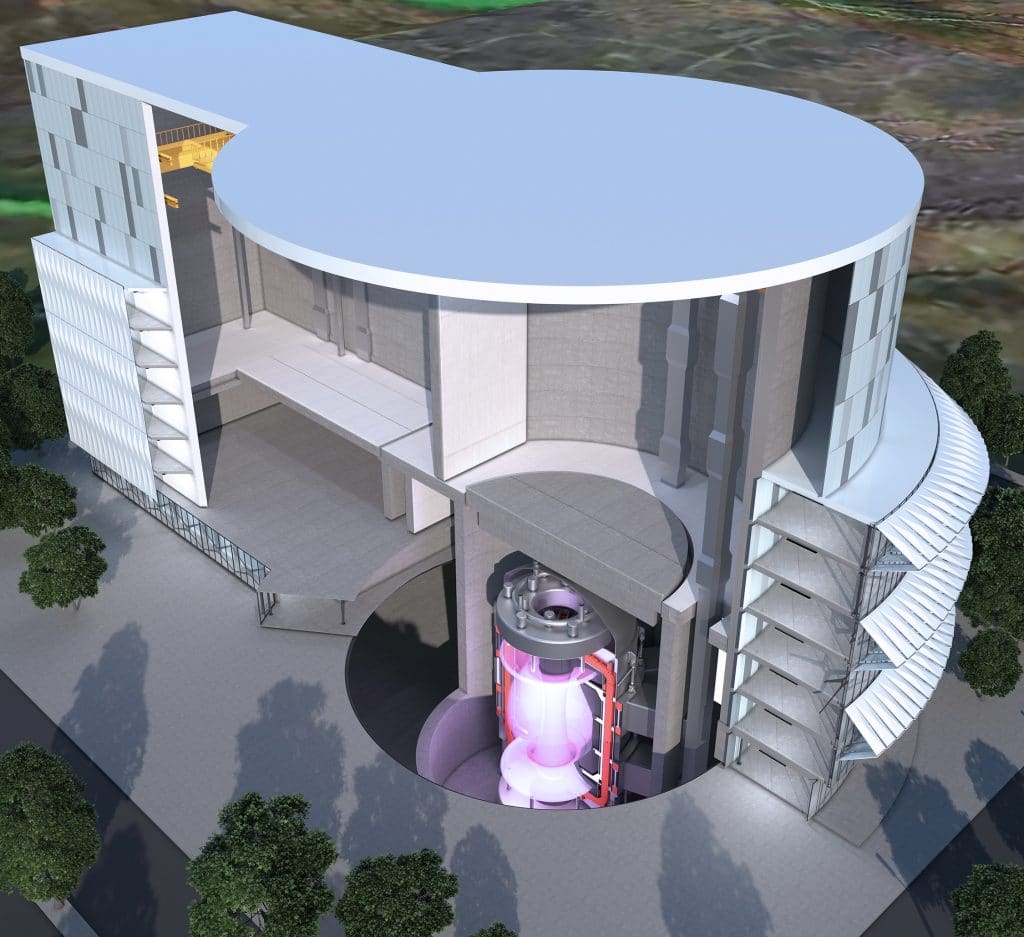 Paul Methven, Director of the STEP Programme
New types of sustainable energy generation are required to tackle global warming and the climate emergency.  The STEP (Spherical Tokamak for Energy Production) is an ambitious programme to design and construct a prototype fusion energy plant, which aims to demonstrate subsequent commercial viability of the technology.  STEP is expected to be the first fusion energy plant connected to a national grid and represents the move out of the research phase and the advent of the delivery era for nuclear fusion.  In this talk Paul will give an overview of the STEP programme, its inherent technical challenges and how effective digital management might solve them.  He will reflect on learnings from other complex technical mega-programmes and how a co-ordinated approach to the digital aspects will support effective manufacture, commissioning, and in-service operations of STEP.  Good digital management could eventually become as much a source of value as the physical fusion energy plant, as the world moves to make fusion a commercial reality.  He'll also cover some of the potential pitfalls and risks in technical mega-programmes which might result from "digital myopia".
Bio:
Paul is the Director of the STEP Programme at the UK Atomic Energy Authority (UKAEA). He joined UKAEA from a prestigious career in the Royal Navy, rising from operational tours on sea-going submarines, to complex programme leadership, culminating as Director Submarines Acquisition in the rank of Rear Admiral.  He was made a Companion of the most honourable Order of the Bath in the 2019 New Year's Honours.
Hybrid Meeting
This event will be held both "in person" and "via Zoom".
"In Person" Logistics
The "in person" meeting will be held at our usual meeting place: OeRC, University of Oxford, 6 Keble Road, OX1 3QG. The meeting will commence at 7:30pm, and an assortment of light refreshments will be available beforehand. Please register for the event as usual using the Eventbrite link on the website or via MeetUp, where you will be able to indicate whether you are attending via Zoom or in person.
Covid Guidelines
As the Covid infection is still with us , we would request that "in person" attendees follow some sensible guidelines, summarised below:
please don't attend if you have any Covid symptoms or test positive
respect other attendees by maintaining social distancing both in the lecture theatre, and when socialising before the event
please wear masks when not eating
we would recommend talking a Lateral Flow Test before attending the event
We will be maximising the ventilation on the lecture theatre, so attendees should be prepared for the lecture theatre to be cooler than usual.
Add to calendar:
iCal