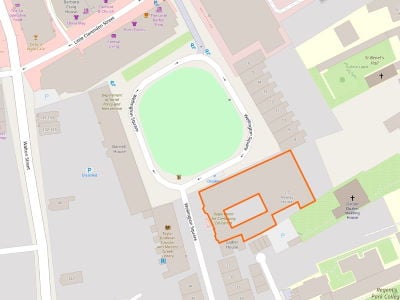 Date/Time
Date(s) - 13 Oct 2022
7:30 pm - 9:00 pm
Location
Rewley House
Registration
https://oxf131022.eventbrite.co.uk/
Categories
No Categories

Dr Mark Basham, Science Director for AI and Informatics, Rosalind Franklin Institute
AI and associated methodologies have had a lot of coverage in the press recently however, bringing these amazing technologies and advances into the scientific domain has proven to contain significant challenges. In this talk I will discuss some of the details of how we address these opportunities at the Rosalind Franklin Institute.
Bio
Dr Mark Basham is Science Director for Artificial Intelligence and Informatics at the Rosalind Franklin Institute, and a Research Fellow at Diamond Light Source, both located on the RAL campus in South Oxfordshire.  Mark was awarded his Physics PhD in surface science simulation from the University of Reading, he then moved to data acquisition and analysis of synchrotron and other experimental data after working with colleagues in the field.  He now runs the Artificial Intelligence and Informatics theme at the Rosalind Franklin Institute, a new Institute funded by EPSRC which is dedicated to transforming life science through interdisciplinary research and technology development.
Hybrid Meeting
This event will be held both "in person" and "via Zoom".
"In Person" Logistics
The "in person" meeting will be held at our new meeting place: Rewley House, 1 Wellington Square, Oxford OX1 2JA. The meeting will commence at 7:30pm, and an assortment of light refreshments will be available beforehand. Please register for the event as usual using the Eventbrite link on the website or via MeetUp, where you will be able to indicate whether you are attending via Zoom or in person.
Covid Guidelines
As the Covid infection is still with us , we would request that "in person" attendees follow some sensible guidelines, summarised below:
please don't attend if you have any Covid symptoms or test positive
respect other attendees by maintaining social distancing both in the lecture theatre, and when socialising before the event
please wear masks when not eating
we would recommend talking a Lateral Flow Test before attending the event
We will be maximising the ventilation on the lecture theatre, so attendees should be prepared for the lecture theatre to be cooler than usual.
Add to calendar:
iCal