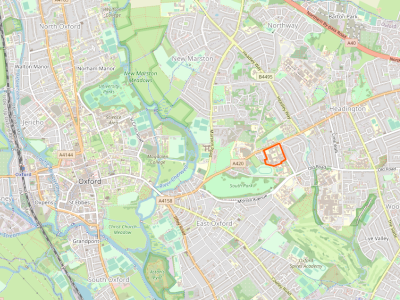 Date/Time
Date(s) - 8 Nov 2023
6:00 pm - 9:30 pm
Location
JHB208 Chakrabarti Lecture Theatre
Registration
https://oxfordshire081123.eventbrite.co.uk/
Categories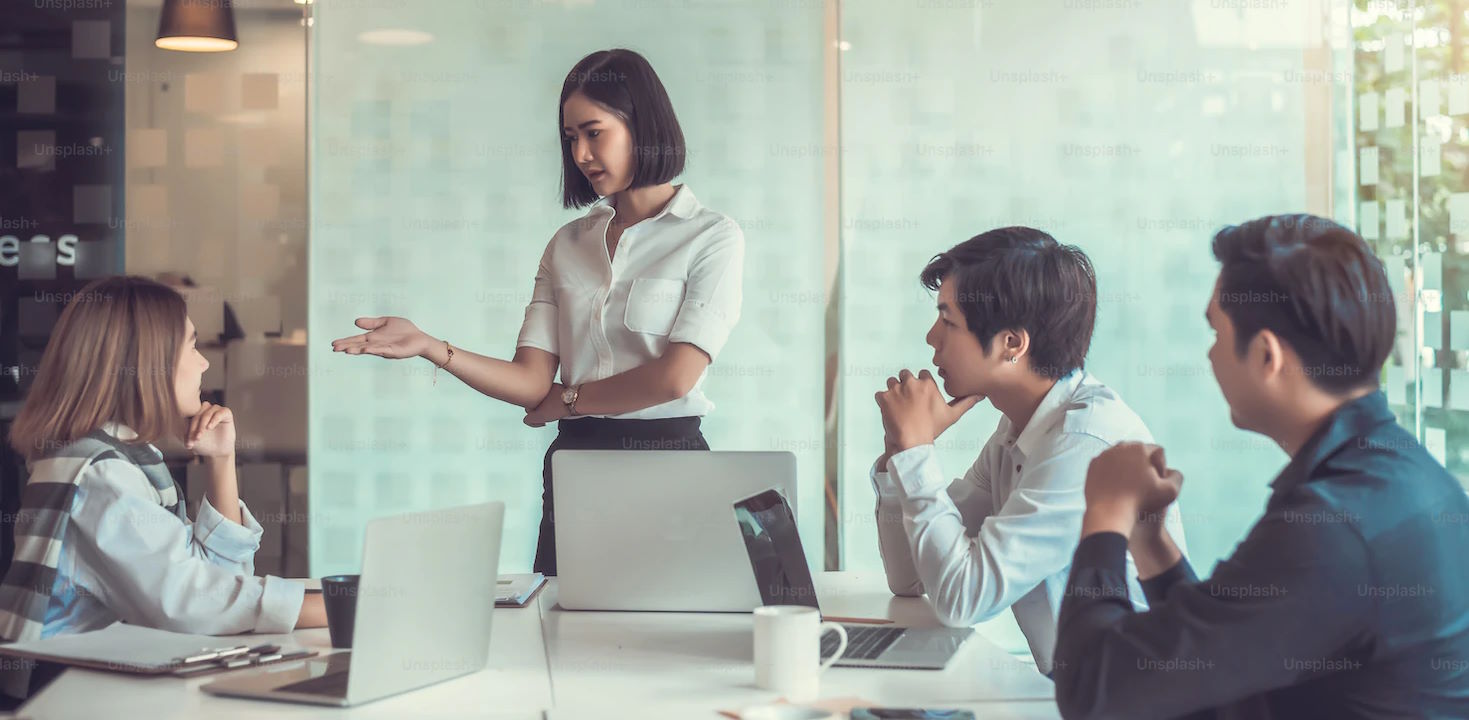 Directions to JHB208 Chakrabarti Lecture Theatre – Oxford Brookes University
We at BCS Oxfordshire branch are pleased to announce the second Women in IT Event.  This hybrid event is hosted by Oxford Brookes University.  The event hopes to give an opportunity for you to hear about women who work in prominent roles in IT including Google, UNICC and Microsoft.   Each speaker will hopefully give you an insight of their career journeys and provide a forum where you can to ask the panel questions you may have about working in IT.  This year we are also pleased to have Hays Recruitment who will be doing both a talk and workshop about CV writing for roles in IT.  Oxford Brookes will be also giving information about the Computer Science courses they have available which might take your interest.
Below is the list of our speakers in agenda order, and a description of their background.
Kick-off the Women in IT event regarding career journey
Elena Sierra
Elena's career spans over two decades, covering a diverse range of roles, from entrepreneur to executive positions within multinational corporations. Her current role as an international civil servant at the United Nations with the UN International Computing Center (UNICC) reflects her dedication to making a global impact within the United Nations ecosystem.

Having lived and worked in multiple countries across Europe, Latin America, and the United States, Elena's adaptability and versatility have consistently shone through. Her professional expertise resides at the intersection of new business development, technology, and social impact.

As the Senior Business Relationship Manager and Washington DC liaison for UNICC, she collaborates with partners to conceptualize and implement technology-driven solutions, supporting UN agencies and international organizations in their digital transformation journeys.

In 2013, Elena founded "Onward," a Washington DC-based company specializing in business development and market entry strategies. She fostered collaborative spaces, bridging the gap between private enterprises, government bodies, multilateral organizations, and philanthropic foundations.

Before her entrepreneurial endeavors, Elena held executive positions within the corporate sector, working in technology companies like NTT Data (formerly everis), Deutsche Telekom, and Oracle (formerly PeopleSoft).

Elena is at her core a consultant. With a foundation in IT consulting, she ascended to the role of Executive Director for NTT Data USA. Elena's work in Iberoamerican markets propelled her into a successful executive career, honing her skills in international strategies for business-government relations, strategic account management, and business practice development.

Elena's career began at Oracle (PeopleSoft), where she immersed herself in the ERP sector, contributing to the design and implementation of operational optimization solutions.

Elena's educational background includes a Master of Engineering, complemented by an International MBA. She furthered her education with several Executive Leadership Certificates from esteemed institutions like Georgetown and Harvard.

LinkedIn: https://www.linkedin.com/in/elena-sierra/
Undergraduate and Postgraduate courses at Oxford Brookes University
Dr Arantza Aldea
| | |
| --- | --- |
| | Dr Arantza Aldea has a BSc (Hons) in Physics from the University of the Basque Country in Spain and a PhD from Heriot-Watt University in Edinburgh. She is the Programme Lead in Postgraduate and international computing programmes at Oxford Brookes University. She has extensive experience at teaching at all levels from foundation years to masters students. She has also supervised PhD students in Spain and the UK. Arantza has always been interested in AI, in particular knowledge representation and reasoning. In recent years she has become interested in how AI can be applied in healthcare particularly in supporting people with diabetes to manage and understand their condition. |
IT/Tech CV Workshop
David Sheppard
| | |
| --- | --- |
| | I have been with Hays for 8 years and look after our Technology and Finance specialist recruitment teams. During this time, I have been fortunate enough to be involved in over 1000 hiring processes, which has provided me with extensive learns that I am eager to share and help more people successfully secure the roles to achieve their career aspirations. In doing so, my team and I aim to make a positive difference in the representation and diversity of the Oxfordshire labour market. |
Panellist 1
Hendrika Willemse
| | |
| --- | --- |
| | Hendrika is Country Manager G Cloud at Devoteam NL, the author of Kick-Ass, a high performance enthusiast, former top athlete and has been in IT for over 20 years (She in IT). Over the past years she has gained extensive experience in building her business, selling the company and within various corporate IT companies. Besides business she has 20 years of karate experience on an international level and she is a three-time World Champion and a two-time European Champion. Hendrika combines her knowledge, experience and best practices to bring teams and professionals to a higher level and to enable them to maximize their potential. She has a strong passion for more diversity in Tech and is a true believer that this is the only way to build outstanding teams! If you want to know more about her you can check LinkedIn or www.hendrika-willemse.com |
Panellist 2
Caroline Dowling
With 20 years of global leadership, coaching and operations experience in tech, I have led Global operations and project teams across finance, customer service, people operations, fraud prevention and field services.

I am currently the Director of Global Site Strategy, based in Google Ireland. Previous to that, I was based in San Francisco and I have worked to deliver service and operating excellence across many business areas in Google since 2003.

I joined Google in 2003 on the first day that the Irish office opened. In 2012 I transferred to California and spent 8 years working across the United States, before returning to Ireland in 2020.

I have been managing people at Google since 2006 and have coached people across the company through the various roles I have held and our internal coaching programme. Growing operations and people is my passion and my coaching philosophy is centered around the premise of supporting you to achieve your goals.

I value learning, adventure, independence and relationships.

I am passionate about travel, reading, cooking, family and friends. I love traveling and exploring different cultures, the highlight being backpacking around the world for a year in 2008/09, spending time in 16 countries.

I grew up in Dublin, Ireland and I have a Masters degree in Business and Sociology from Trinity College (Ireland) and a postgraduate diploma in Legal Studies.

Receiving my coaching certification from the Hudson Institute of coaching was an exciting opportunity for me to continue to grow as a leader and coach, develop skills in an area I am passionate about and continue to fuel my appetite for learning. I am an accredited Senior Practitioner coach with the European Mentoring & Coaching Council (EMCC).

I have recently completed a Diploma in Organisational Change and Transformation in UCD Smurfit Business School.

Connect with me on LinkedIn
Panellist 3
Selen Demir
Selen Demir is a passionate and skilled Android Developer at Akbank, one of the largest banks in Turkey. She holds a Bachelor of Engineering in Computer Engineering from Antalya Bilim University, where she graduated in 2021. She has experience in developing and maintaining Android applications using Kotlin and Java, as well as working with Spring Boot framework for backend development.

Selen is also committed to learning and improving herself in the fields of business and technology, as evidenced by her multiple certifications from Google, Girls with Impact, the European Business University of Luxembourg, and Bright Network. She is an active volunteer and leader in several organizations that promote and support women and nonbinary people in tech, such as Women in Tech Netherlands, Women Who Code Mobile, and Women Tech Makers. She is also a certified #IamRemarkable facilitator, helping more people to recognize and celebrate their achievements. Her goal is to make tech more accessible and inclusive for everyone.
Panellist 4
Rhesa Baar
| | |
| --- | --- |
| | Rhesa Baar a security enthusiast who graduated 10 years ago from the technical university where she combined computer sciences with social sciences. She has worked in the cyber security industry since then. She started as a protocol tester, moved towards threat and vulnerability analysis, and then become a security architect. At this moment she is helping customers from Microsoft in understanding how the Microsoft Data Security Portfolio can help them to become more secure. Rhesa has experience with building diverse teams and is very passionate about this. |
Add to calendar:
iCal