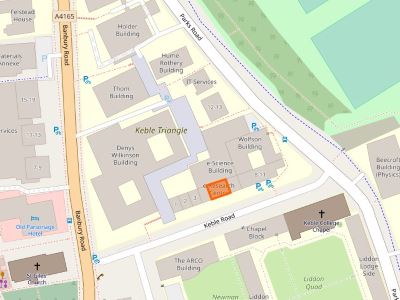 Date/Time
Date(s) - 10 Oct 2019
7:30 pm - 9:00 pm
Location
Department of Computer Science, University of Oxford
Registration
https://oxf101019.eventbrite.co.uk/
Categories
No Categories

Jonathan Churchill, Scientific Computing Dept., STFC
JASMIN is a "super data" computer and big data analysis platform devoted to climate and environmental modelling and earth observation data analysis. The hardware pushes the boundaries of networking equipment to deliver world-leading support for environmental scientists. This talk will discuss the nature of JASMIN and the work which it supports, including climate change prediction and tracking the effects of natural catastrophes, such as volcanic eruptions.
Bio:
After a 20+ year career in the Semiconductor business designing high performance SRAMs and their associated CAD systems, Jonathan joined STFC in 2006 focusing on HPC (High Performance Computing) systems. In the last 8 years he has been responsible for designing the JASMIN system architecture, directing the procurement programme (bringing in over £20M of government investment), and managing systems operations. He has taken it to today's deployment of 70 racks, containing 45PB of high performance storage attached to cloud and physical HPC.
Jonathan is the named author on 15 US and UK patents. He holds a MSc Computer Science degree from Oxford and an M.Eng Microelectronics from Durham.
Add to calendar:
iCal